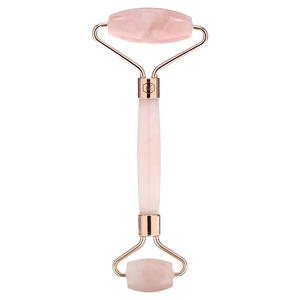 Honey Belle Rose Quartz Roller
Let the Honey Belle Rose Quartz Roller give your face a relaxing massage with the cooling power of quartz. Use the larger end on areas like the forehead, cheeks, and neck. Use the smaller end on areas like under the eyes, the sides of your nose, and chin.
Reduces the appearance of pores and fine lines
Promotes lymphatic drainage and blood circulation
Revitalize your complexion and improve overall skin tone
*Natural stones will vary in color and pattern.